by Mike Eckel, RFE/RL
By one account, nearly three dozen Russian tanks and armored vehicles were reduced to smoldering rubble. By another, as many as 500 Russian troops may have been killed. Relatives of soldiers from one unit are frantically trading text messages and social-media posts trying to locate their loved ones.
More than two weeks after a major clash between Russian and Ukrainian forces, details are slowly emerging as to what exactly happened in Vuhledar earlier this month.
According to Ukrainian and Western intelligence officials, Russian and Ukrainian military bloggers, satellite photographs, and other open sources, a collection of Russian marine infantry and other units suffered catastrophic losses in an effort to capture the Donetsk region town — for the second time since November.
"If this is not a war crime, then what is a war crime?" one Russian Telegram channel known for its ties to the Wagner mercenary group said in scathing post that featured aerial photographs of the devastation, apparently captured by Ukraine.
Here's what you need to know about the battle for Vuhledar and what it says about Russia's fighting ability one year into its invasion.
What Is This Town, Anyway?
Located less than 2 kilometers north of the town of Pavlivka, Vuhledar is a coal-mining town with a pre-invasion population of 14,000 with drab Soviet-style apartment blocks set amid a flat, open landscape.
Russian forces have controlled Pavlivka since around November 2022, after units including from the Pacific Fleet's 155th Naval Infantry Brigade led a charge to recapture it from Ukrainian troops who seized it a few months earlier.
READ MORE about the war in Ukraine
The naval units suffered such major losses that a group of marines released an open letter addressed to the governor of the Primorye region in the Russian Far East, where the unit is based. The letter, published on a well-known Russian military Telegram channel ripped into the commanders, saying 300 soldiers were killed, wounded, or went missing in four days, and half of the brigade's equipment was destroyed.
On November 14, the Russian Defense Ministry declared the city was under Russian control.
After that, the front line between Pavlivka and Vuhledar remained more or less stable until sometime late last month, when Russian forces began making another attempt.
Why Does Russia Want To Control It?
The reason why Russia appears to be covet Vuhledar is its height.
The town's relative high elevation makes it optimal for staging artillery and rocket systems, to threaten not only Pavlivka, but also the east-west T-0509 highway, which leads to a bigger highway connecting the port of Mariupol and the major city of Donetsk.
What Exactly Happened In Vuhledar?
Beginning in the last week of January, after weeks of a rumored buildup of Russian forces in the district, Russian units again attacked Vuhledar — units from the 155th brigade as well as the 40th Naval Infantry Brigade, based on the Pacific peninsula of Kamchatka. A unit of mobilized soldiers from the Tatarstan region was also part of the assault.
It didn't go well.
By the end of the first week of February, the Russian offensive apparently stalled.
According to Rybar, a Telegram channel believed to have close links to the Russian Defense Ministry, Russian commanders then tried a flanking assault from the north, but that failed in the face of fierce Ukrainian artillery and drone strikes from higher ground, and heavily land-mined approaches to the town.
Estimates by Ukraine's General Staff said Russia lost at least 130 armored vehicles, including 36 tanks, though some observers said those figures were likely exaggerated.
But anecdotal reports circulating on Telegram, plus aerial video and still photos from fields near Vuhledar, showed major losses of equipment for Russian units, estimated at between 20 and 40 tanks and other vehicles.
In an interview with the Russian website 7×7 published on February 13, a man identified as a member of the 3rd Company of the 155th Brigade said that only eight members of the unit survived the assault, and up to 500 soldiers in total may have been killed.
"Those who survived are being called deserters," the unnamed soldier said. "It would have been better if I had been captured and just never returned. Moods are the worst. They wasted 500 people already, maybe more."
Further evidence of a potential major loss came on February 8, when а post was published on a VK social-media page titled Alga, which was dedicated to the Tatarstan battalion and means "Forward" in Tatar.
"We express our sincere sympathies to the families of those Alga Battalion members who were killed on February 6, 2023, in the course of battle," the post said. "Details of casualties are still being clarified."
"Something bad happened on February 6 at the front with the Tatar battalion Alga," said Ukrainian blogger Denys Kazanskiy, who highlighted the post on his Telegram channel. "They write that as a result of an unsuccessful attack on Ukrainian positions, several dozen people died at once. The exact number is still not known, since the corpses lie in the fields and cannot be taken away."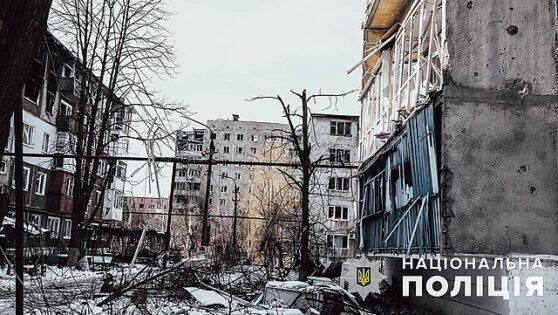 Fears that the battalion from Tatarstan had suffered major casualties also quickly circulated through VK and other social media. Speaking to RFE/RL's Idel.Realities, two relatives of Alga Battalion soldiers accused company commanders of abandoning the soldiers; one estimated the losses were the equivalent of two Russian companies, which would equal around 250-300 men.
A third relative was outraged that Tatarstan's regional leaders hadn't announced any public mourning or acknowledged the losses publicly.
All three spoke on condition of anonymity, fearing retribution by law enforcement.
"In general, the Vuhledar front is now especially bloody. All units participating in the battles suffer heavy losses, so similar reports about Alga are consistent with the 'larger picture,'" Ruslan Leviyev, an open-source researcher with the Conflict Intelligence Team, told Idel.Realities.
Igor Girkin, a former Russian military intelligence officer who is now an outspoken critic of Russian commanders' conduct of the war, also suggested a major loss. He claimed that more than 30 armored vehicles were destroyed and that "dozens" of tank crew members were killed, with "even higher" losses among naval infantry special forces, and motorized riflemen.
"Without much difficulty, the enemy again held his positions in the fortified area, which had already been repeatedly attempted to take in the spring and summer of last year (also head-on)," Girkin, who has been convicted in the 2014 downing of Malaysia Airlines flight MH17, wrote on his Telegram channel.
The Institute for the Study of War, a U.S.-based think tank, said in its February 10 assessment that the video footage that had circulated widely indicated "highly dysfunctional tactics."
Tactics, it said, "that are far more indicative of the fact that the 155th Naval Infantry Brigade is likely comprised of poorly trained mobilized personnel than of poor command."
"Fear of commanders, unwillingness to correct mistakes, failure to use the experience of a year of war, and routine bureaucracy: those are the main reasons for what happened," Rybar wrote on February 11. "Systemic changes are needed in how they approach the conduct of hostilities."
Otherwise, Rybar said, "Vuhledar will be repeated time after time."
The Russian Defense Ministry has not commented on the Vuhledar battle.
Mike Eckel is a senior correspondent reporting on political and economic developments in Russia, Ukraine, and around the former Soviet Union, as well as news involving cybercrime and espionage. [email protected]