by Friedrich Seiltgen
Looking for the perfect gift for the firearms enthusiast in your life? Let Soldier of Fortune help out! Here are some gifts for the gun owner to fit every budget.
MULTITASKER® TOOLS
Shane Keng at Multitasker tools is producing must have products for firearms owners. Their line of compact multi-functional tools will keep you up and running on the firing line.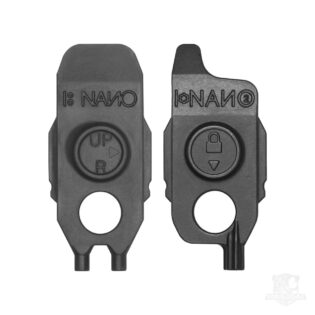 The NANO® series from Multitasker Tools takes a different approach. The micro-sized NANO and NANO2 (for pistol red dots) are about the size of a beer can flip tab but are invaluable in the field for zeroing optics and aiming lasers. $14.95
Another great piece of equipment from Multitasker is the M4 Tool. The M4 is a one piece multi tool for the M4 rifle, and fits into the B5 SOPMOD butt pad. It features a ¼ inch slotted screwdriver, a dual lug castlenut spanner wrench, a half inch hex wrench for scope rings, and a bolt override malfunction clearance tool. $29.95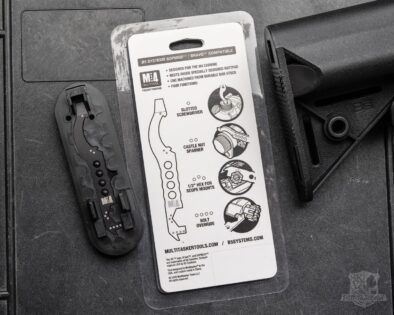 Do the Twist
The Multitasker® Twist® saves space and weight by giving you the essentials packed into the size of a permanent marker, you'll find an Aimpoint® Micro sight adjustment tool, dental pick, 3/32″ pin punch, carbon scraper, pocket clip slotted screwdriver, front sight tool, ten 1/14″ hex bits and an 8-32 thread adapter which is also compatible with pull-through style cleaning kits.
The Twist® is extremely lightweight at 1.8oz (3.7oz with included bits). It is literally a Pocket Toolbox for your guns. $59.95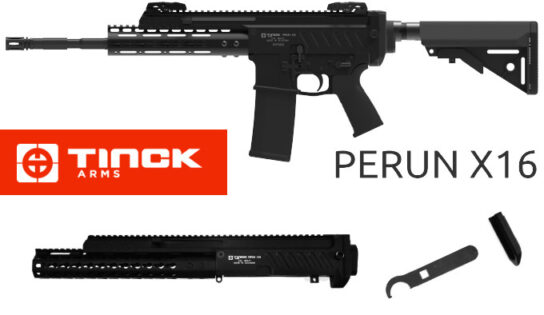 PERUN X-16 BY TINCK ARMS: The Perun X-16 by Tinck Arms is a modular rifle that can be set up in a multitude of ways. The new AR platform rifle from Slovenia is all about modularity and believe me when I say Tinck Arms came through on that.
Tinck products are compatible with all AR-15 barrels, bolts, current AR-15 Stocks and Buttstocks, all AR15 existing lowers with small modification or 3D printed AR-15 lowers and AR-15 triggers.
The receiver is constructed from 7075 anodized aluminum with integrated hardened steel guides. The top rail is available in three lengths depending on your configuration. You can use any type of stock including a SCAR type, and its equipped with a non-reciprocating charging handle that can be moved to the right for the lefties out there. 
Barrels come is several lengths and calibers allowing you to build a pistol, carbine, or Short barreled rifle. $2,499
THE B&T BWC FOLDING CARBINE CHASSIS
B&T recently posted photos, a video, and more information about their new BWC Folding Carbine. The BWC stands for "Because We Can" and no, I'm not kidding!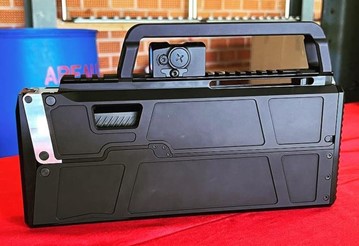 The new BWC has a similar look to the Magpul folding carbine seen a few years ago. The BWC folds into a small package and can be deployed quickly. The BWC is equipped with a carrying     handle which has an Aimpoint sight mounted underneath. One of the great things about the BWC is that it is not a regulated part! It's basically a chassis until you install the Fire Control Unit (FCU.) The fire control unit used is a drop in from the SIG P320. Once these are installed, it becomes a firearm. $ Unknown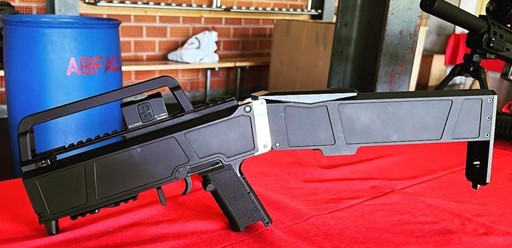 SIG SAUER P226-XFIVE
The original P226-XFIVE quickly became known the world over as the ultimate target pistol. Now SIG Custom Works is bringing that same legendary performance and precision back with an all new P226-XFIVE. The XFIVE starts with a stainless steel frame with alloy mag well, ambidextrous thumb safety, and beavertail. The dust cover comes equipped with a mil spec 1913 rail for lights and lasers.
The P226-XFIVE can be adapted to any shooter's preference with a Singe Action Only AX3 fully adjustable trigger for pull weight, over-travel and a trigger shoe that is removeable and adjustable for length-of-pull. Custom Hogue G10 Piranha or Cocobolo grip panels give you a firm hold on things.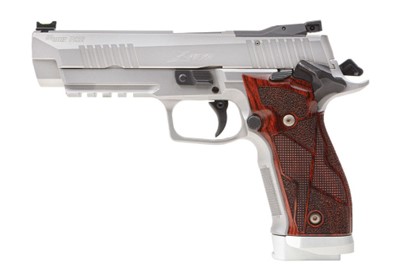 The SIG Sauer XFIVE is equipped with a stainless steel optics ready X-series slide and forward cocking serrations. The barrel is a five inch long carbon steel bull barrel for greater accuracy. $2,199
Geissele Super Semi-Automatic Trigger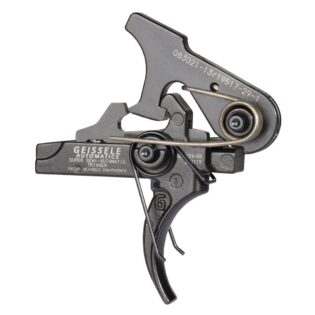 The Geissele Super Semi-Automatic (SSA®) trigger is a semi-automatic only version of Geissele's Super Select-Fire trigger. The SSA is a non-adjustable, precision, two-stage trigger and allows precise and accurate trigger control throughout a variety of conditions and usage requirements. The SSA's two-stage design allows the trigger to be light enough for accurate and precise shots but forgiving enough for frenetic close in work. It is recommended for demanding applications such as Law Enforcement use, dynamic environments, and mid-range carbine work. $240
TOOR KNIVES
Connor Toor started Toor Knives by building a forge in his backyard and then began crafting blades with a hammer and anvil. At that moment, Toor Knives was born, founded on the basic principle of manufacturing hard use blades in the USA, at an affordable price.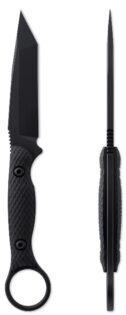 Connor's initial inspiration was fueled by a growing frustration of seeing teammates in the Marine Corps having to rely on mass-produced knives that were unfit for mission-specific tasks. He dug deep into his own experiences, pooled wisdom from his teammates, as well as his Army Ranger brother and developed a list of everything they felt a tactical knife needed to be.
Toor Knives produces knives for every occasion and purpose with over 30 craftsmen in their San Diego shop. Whether it's for Tactical, EDC, Survival, or Concealable, Toor knives makes it. $75 to $450.
It's still early, so get your holiday shopping done now and relax when others are scrambling on Christmas Eve.
Editor's note: These recommendations are presented according to our Terms & Conditions.
Friedrich Seiltgen is a retired Master Police Officer with 20 years of service with the Orlando Police Department. He conducts training in Lone Wolf Terrorism Counterstrategies, Firearms, and Active Shooter Response. Contact him at [email protected]