Chechen strongman Ramzan Kadyrov, who was rumored to be ill in March, has resurfaced to say he envisions creating an international private army that would be motivated not by money but by "order."
The prospective altruistic force would fight anywhere in the world in order to protect what Kadyrov called "oppressed peoples."
READ MORE from Soldier of Fortune about Ramzan Kadyrov.
Kadyrov made his remarks in an April 30 interview with the Russian news agency RIA Novosti. 
Kadyrov told the state-owned agency he wants to recruit fighters from all over the world, "so they can move to different states and defend the peoples who are oppressed by those countries that call themselves the most democratic."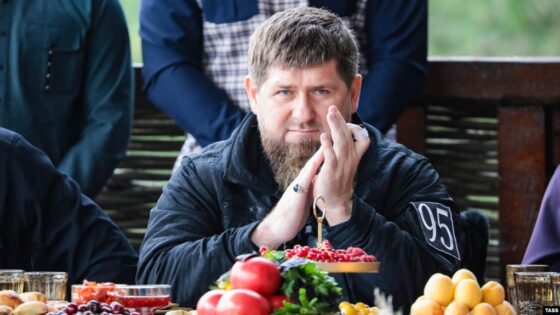 Photo by Tass
Although he described creating a mercenary force, Kadyrov said that his would-be recruits would be "patriots" motivated by "order" rather than by "pennies."
Earlier this year, rumors swirled that the puffy-faced Kadyrov was ill. Observers noted that his speech was awkward, and that he used extra-large font while reading from notecards during a meeting with Russian President Vladimir Putin. Additionally, he was seen wearing a finger device that resembled a pulse oximeter.
Kadyrov announced in March that he is in fact "a completely healthy person," in an appearance tied to his meeting with Putting. "Sorry to let down those hoping I am incurably ill," he said, claiming that the device was a Muslim prayer counter.
Kadyrov first floated his private army plan in February, saying that when he left office, he planned to compete with his "dear brother" Yevgeny Prigozhin, who founded the Wagner mercenary group.
The two so-called brothers last year took verbal potshots against Russian military commanders, chastising them for how they waged war against Ukraine. While Prigozhin continued to criticize the brass, Kadyrov switched course to say he had "excellent coordinated relations" with the Ministry of Defense.
Kadyrov did not say what, if any, payment he would offer his patriotic mercenaries.