by Steve Gutterman
One was a dogged reporter determined to expose corruption, malfeasance, and abuse from the halls of power in Moscow to the killing fields of Chechnya.
Another was a fiery politician who led chants at peaceful protests against President Vladimir Putin, election fraud, and Russia's aggression in Ukraine.
At least three more were men from widely different walks of life who had one thing in common: suspicions about the 1999 apartment-building bombings that led to a new war in Chechnya and helped make the little-known Putin popular before Boris Yeltsin stepped down and made him president.
They differed in many ways. But the list of influential Russians who have been killed or died under murky circumstances after opposing, criticizing, or crossing Putin, the Kremlin, or the state is long.
And it may be getting longer.
If his death in a plane crash on August 23 is confirmed, the latest addition will be Yevgeny Prigozhin, the long-secretive and then suddenly brashly, blatantly, profanely outspoken figure behind a range of shadowy and unwholesome enterprises, from a "troll farm" that meddled in U.S. elections to a mercenary army that has fought in Syria and Ukraine — where it was at the center of the long, bloody battle for Bakhmut — and been active in several African countries.
An erstwhile Putin ally, Prigozhin launched an abortive mutiny in late June, two months to the day before his death, that he said targeted Russia's military leaders but embarrassed Putin and exposed the limits of his control, making a leader cast as a strong and reliable protector of the people look weak.
These are some of the prominent people who have died violent or suspicious deaths since Putin, who has been president or prime minister of Russia since August 1999, came to power 24 years ago.
Not featured here are those who have survived close calls — such as the former military intelligence officer Sergei Skripal and the imprisoned Kremlin foe Aleksei Navalny, who blames Putin and the Federal Security Service for his near-fatal poisoning with a weapons-grade nerve agent in August 2020.
Sergei Yushenkov
April 17, 2003: Sergei Yushenkov, a veteran politician and leader of the anti-Kremlin party Liberal Russia, is shot in front of his Moscow home.
Yushenkov had been at the forefront of efforts by liberal lawmakers to investigate the possible involvement of the Federal Security Service (FSB) in a series of deadly apartment bombings in 1999. The bombings, which killed some 300 people, were blamed on Chechen militants and used by Moscow as a pretext to launch the Second Chechen War.
Anna Politkovskaya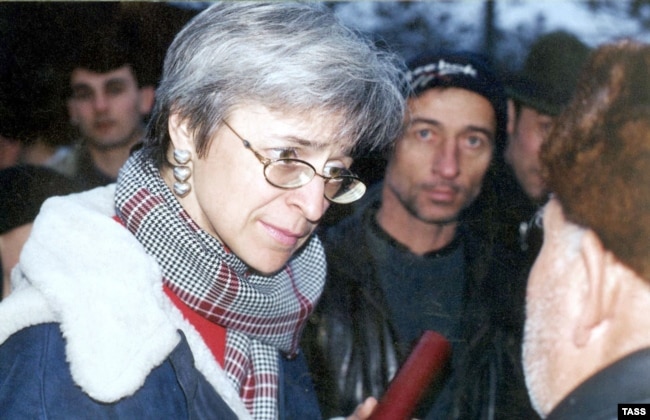 October 7, 2006: One of Russia's most prominent journalists and a persistent chronicler of rights abuses in Chechnya, Politkovskaya is shot dead in her apartment building, in an execution-style killing.
Two men were sentenced to life in prison and three others to long prison terms in 2014 for their involvement, but relatives, colleagues, and Western governments suspect that Russian authorities will never pinpoint or punish the masterminds of her killing because a thorough investigation would lead too close to Putin's government or the Kremlin-backed leadership in Chechnya.
Aleksandr Litvinenko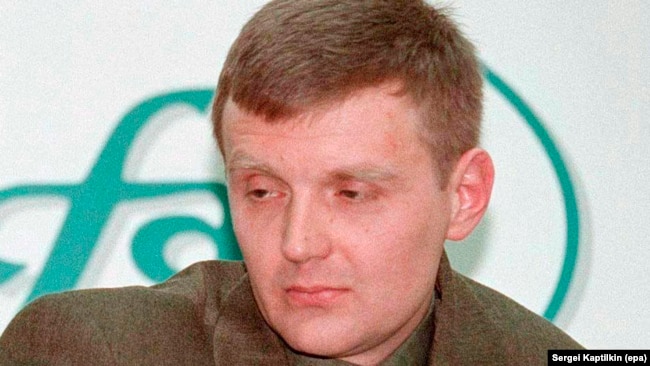 ​November 23, 2006: The former Russian security agent dies in London after being poisoned with radioactive polonium-210. Litvinenko had fled to Britain in 2000 after accusing the FSB of plotting to kill oligarch Boris Berezovsky. He later co-authored a book blaming the agency for the 1999 apartment-building bombings.
The British investigation found Litvinenko drank tea laced with polonium during a meeting in a London hotel several weeks earlier with Russians Andrei Lugovoi and Dmitry Kovtun. Moscow refused to extradite them. In 2017, the United States blacklisted both under the Magnitsky Act.
Natalya Estemirova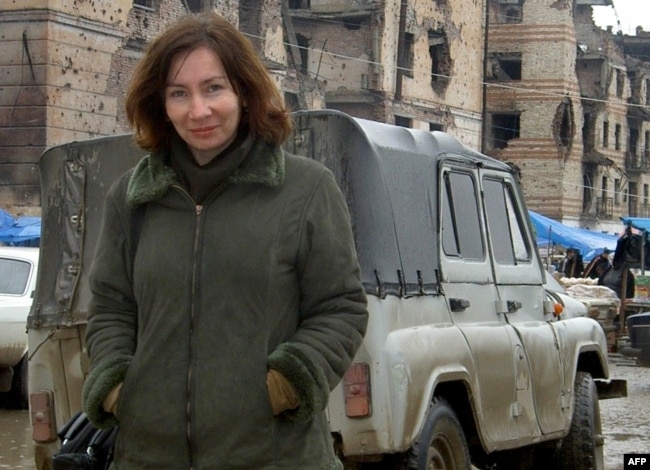 July 16, 2009: The body of the renowned human rights activist, with bullet wounds to her head and chest, is found in Ingushetia, hours after her abduction near her home in the capital of Chechnya, Grozny.
Natalya Estemirova had been investigating hundreds of suspected rights abuses in Chechnya, including kidnapping and murder. The rights group she worked for, Memorial, said initial investigation pointed to the possible involvement of local law enforcement officers.
Memorial's chief, Oleg Orlov, was later sued for defamation after accusing Kremlin-backed Chechen leader Ramzan Kadyrov of orchestrating Estemirova's killing, but he was eventually acquitted.
Sergei Magnitsky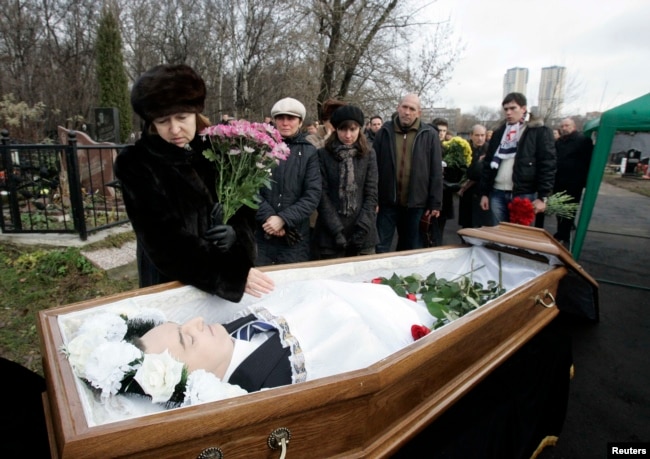 November 16, 2009: The whistle-blowing lawyer who had implicated Russian officials in an alleged $230 million tax fraud dies one year after being jailed on similar charges. Sergei Magnitsky suffered from pancreatitis and was denied medical care in pretrial detention, conditions rights activists said were tantamount to torture. According to the Kremlin's own human rights council, he was badly beaten before his death.
In 2012, the United States adopted the Magnitsky Act, which targets Russians implicated in rights abuses with visa bans and asset freezes, and other Western countries have followed suit. In July 2013, a Russian court found Magnitsky guilty of tax evasion in an unprecedented posthumous trial.
Boris Nemtsov
February 27, 2015: The reformist former regional governor and deputy prime minister who was a rising political star in the 1990s but became one of Putin's most vocal opponents is shot dead in a gangland-style killing on a bridge near the Kremlin, at age 55.
A liberal lawmaker early in Putin's presidency, Nemtsov helped lead protests against stacked parliamentary elections and Putin's return to the presidency in 2012. He staunchly opposed Russia's aggression against Ukraine in 2014, calling it "despicable," "impudent," and "harmful for Russia."
At the time of his killing, he and associates had been working on a reportdetailing evidence of the extent of Moscow's interference in the neighboring country.
Steve Gutterman is the editor of the Russia/Ukraine/Belarus Desk in RFE/RL's Central Newsroom in Prague and the author of The Week In Russia newsletter. He lived and worked in Russia and the former Soviet Union for nearly 20 years, including postings in Moscow with the AP and Reuters. He has reported from Afghanistan and Pakistan as well as other parts of Asia, Europe, and the United States. Find him on X, at [email protected]