by Al Hagan
In the early 1980s, I was in the Marine Corps, and a friend of mine who had gone into the Army
was getting married. We'd grown up together, and so I and others – lots of military – journeyed
back home for the occasion. Naturally, this required a combination reunion / bachelor party. We
hit a few bars, and as the night wore on, of course we ended up at a strip club, doing what guys
usually do in such establishments. You know, supporting single mothers (one dollar at a time),
and helping college girls with fundraising for tuition.
Ray was the older brother of the groom, and had been in the Navy. Now, Ray was a man with a
silver tongue. He could sell anything to anybody. He wasn't handsome and he was kind of
flabby, but my God he always had a beautiful girl on his arm. Sometimes one on each arm. He
was a few years into a career with a federal law enforcement organization, using his powers of
persuasion to convince drug smugglers that he was a buyer for big loads of illicit substances.
READ MORE from Al Hagan about another night on the town with fellow Marines
At some point, Ray gathers up four of the strippers and convinces them to come out into the
parking lot to take photos with his little brother, who, poor fellow, is getting married tomorrow.
Management won't allow cameras inside the door, and besides, his friend (that would be me) has
a beautiful black Z28 to use for a background.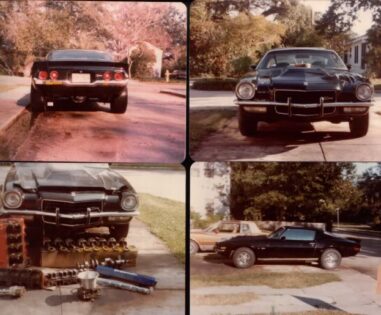 So we're out in the lot with the girls in negligees and garter belts and the usual stripper gear,
posing with the groom in and around my car, and Ray is firing off photos.
Somewhere along the way, as he's changing the roll of film, he eases up beside me and asks under his breath "Which girl do you like best?"
I replied the same way with the name of a hot blonde, Tara, and he goes back to shooting photos.
Then he asks Tara to hop into the driver's seat, with me in the passenger seat, and we mug it up
like she's driving and I'm terrified. He snaps a couple of photos and very smoothly leans in and
handcuffs her to the steering wheel. He was good. He had the cuffs on her before she knew what
was happening.
"There ya go!" he said. "If you can't get a date with her handcuffed in your car, I can't help
you."
Everybody laughed, including Tara. We talked and she did agree to go out with me later that
week on an actual date, not a pay-to-play.
The other girls began to drift back into the club, followed by the guys, and Tara and I started
wondering where Ray was. We needed the handcuff key. She had to get back to work.
I walked around the area. No Ray. Damn.
I checked inside. No Ray. What the hell?
Checked the bathroom. No Ray. Shit!
I mobilized the guys, and we fanned out.
Ray was nowhere to be found. Holy shit!!
Besides us worrying about his safety, Tara was about to panic. She was trying to jerk her hands
out of the cuffs and was bouncing in the seat in frustration. She stopped when she bounced
higher and banged her head on the roof. It prevented her from bouncing again but it definitely
didn't improve her mood any.
It wasn't funny anymore, and there wasn't much I could do to get her loose. I seriously didn't
want to call the cops. I mean, they had handcuff keys, but we might be facing drunk-and-
disorderly charges or something. Public intoxication? False imprisonment? Who knew? But I
had almost reached that point, and was actually starting to walk to the pay phone, when a shout
came up from the far reaches of the parking lot.
Two of the guys were helping Ray to walk. I ran over, and he wasn't bleeding or beaten up, so I
shoved my hand into his pocket for his keyring, trying to hurry while at the same time not
grabbing something I didn't want to grab.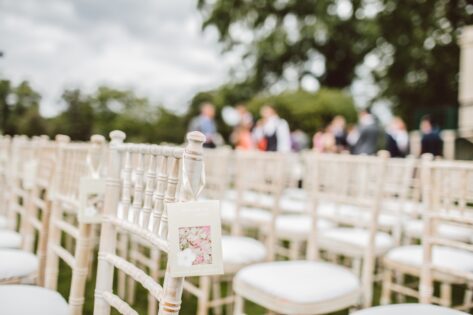 I got Tara out of the cuffs before she tore up my car. That was the important part. She beat feet
inside as fast as she could motivate on those six inch stiletto heels.
We figured we were not welcome back in the club. The groom was already passed out in another
guy's car, and Ray wasn't too far behind him, so we called it a night at that point.
The next day, at the reception, I found out what had happened. Ray had suddenly felt nauseous,
and didn't want to throw up right in front of the girls, so he had slipped off around the back of
the building. After emptying his stomach, he needed to lie down for a while, so he had stretched
out on a little patch of comfy-looking grass and taken a nap.
So, despite the little episode of panic, we got my friend married off, and it turned out Tara still went out with me. And no, I did not ask her to marry me.
I tossed the photos a few years later when I did get married. One of my buddies claims he still
has some, but he hasn't dug them out yet. I'm gonna remind him. Those were some of the best
photos of that car. At least, that's what I'm going to tell my wife. The car. Focus on the car.
Ignore the scantily-clad girls leaning on it!
We'll see how that flies.
Al Hagan previously wrote for Soldier of Fortune about being loose inside a plummeting Huey.