"We are at war. Not an 'operation,' not a 'round,' but at war." – Netanyahu
Terrorists in Gaza launched a shock attack against Israel on Saturday, inflicting significant casualties and prompting Prime Minister Benjamin Netanyahu to declare "we are at war." The Hamas attackers captured Israeli soldiers and citizens, and are holding them hostage, the Israel Defense Forces confirmed.
At least 400 people were reported killed in the initial assault, as Hamas forces directed the attack on southern and central Israel, and infiltrated the town of Sderot, the Israel Defense Forces (IDF) said.
"We are at war," Netanyahu declared in a televised address. "Not an 'operation,' not a 'round,' but at war."
"The enemy will pay an unprecedented price," he added, promising that Israel would "return fire of a magnitude that the enemy has not known."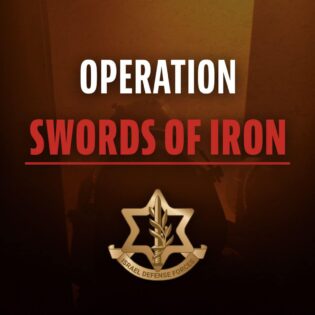 The major attack early Saturday morning around 6:30 local time consisting of rocket barrages, according to The Times of Israel.
The Hamas terror organization published images showing its members capturing Israeli soldiers at a military base on the border with the Gaza Strip on Saturday.
Hamas, which controls Gaza, claimed 5,000 rockets have been fired in what Hamas is calling an "Al-Aqsa Storm," and that sirens have gone off in Jerusalem, where they've heard rocket-warning sirens and booms, indicating the interception of incoming rockets.
Israel immediately launched Operation Swords of Iron, to defend against the attack.
"Israelis across the country—on Shabbat and the holiday of Simchat Torah—woke up to sirens sounding and Hamas firing rockets at them from Gaza this morning," the Israel Defense Forces said in a statement. "We will defend ourselves."