The Biden administration has "effectively turned the Southwest Border into a meaningless line in the sand," a federal judge wrote when ordering the U.S. government to end the expedited releases of migrants who enter the United States illegally from Mexico.
The current border is "little more than a speed bump for aliens flooding into the country," U.S. District Judge T. Kent Wetherell II wrote Wednesday, following a January trial in Pensacola, Florida. The judge issued the ruling on the same day Border Patrol Chief Raul Ortiz announced that an agent was hospitalized after being assaulted by someone who illegally crossed the border into Arizona.
READ MORE about encounters along the Southwest U.S. border.
Wetherell criticized a number of the administration's decisions, including one to stop building a border wall and end family detention at the border, a policy that officials have begun to reconsider.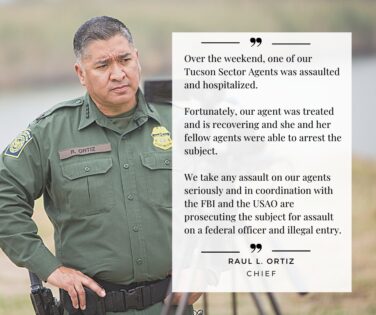 "Collectively, these actions were akin to posting a flashing 'Come In, We're Open' sign on the Southern border," wrote Wetherell, who was appointed by President Donald Trump.  
The ruling was met with both praise and disappointment.
"A federal judge is now ordering Biden to follow the law, and his administration should immediately begin securing the border to protect the American people." said Ashley Moody, Florida's Republican attorney general, who sued on behalf of the state in 2021.
The National Immigration Forum views the ruling as a mistake, and will bring "greater health and safety risks for detained migrants and greater pressure on our agents at the border," according to the group's president, Jennie Murray.
Encounters along the Southwest land border are logged by the U.S. Border Patrol.
The judge's order won't take effect for a week, so that the government will have time to appeal.