The Russian mercenary group Wagner was kicked off of Pornhub, the world's largest pornographic website, as it tries to recruit fighters to join the Kremlin's war against Ukraine.
When the ad was live, those who entered the pornographic site from Russia saw a video asking the viewer to join Wagner instead of watching pornography.

The expletive-laced text said that Wagner is looking for recruits "from all Russian regions."
In one part of the ad, a woman was seen twirling a lollipop in her mouth while a female voice in the background refers to Wagner as the "coolest f**king private army in the world."
Wagner's co-founder and owner Yevgeny Prigozhin confirmed that his company placed the ad.
"The placement of the ad on porn websites is the good idea of our marketing experts. I fully agree with them," Prigozhin wrote on Telegram. "I absolutely support them, and the advertisement says: 'Come fight with Wagner PMC, stop jerking off.' Who can disagree with this statement?"
Apparently Pornhub does.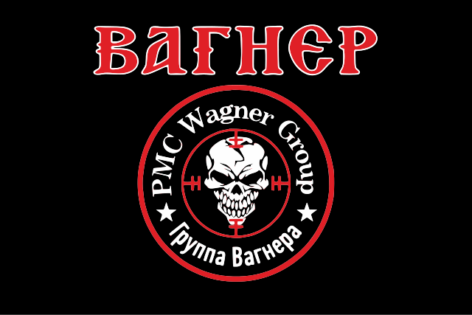 Pornhub said the ad was removed from the site on Wednesday, telling Newsweek that it violated its policy against political content.
Wagner is a mercenary group co-founded by the Kremlin-linked Prigozhin, who has been known under the nickname "Putin's chef" because of his company's catering operations for Russian President Vladimir Putin.
Members of the mercenary group, with thousands of men recruited from correctional institutions across Russia, have been actively involved in Russia's ongoing unprovoked invasion of Ukraine launched in February last year.
READ MORE about Yevgeny Prigozhin and Wagner Group
Prigozhin previously recruited men from Russian prisons, luring them with a video called "The Best in Hell." The increasingly outspoken businessman praised those efforts as well, comparing prisoners favorably with elite society.
"I think that prisoners have the highest level of consciousness, much higher than the Russian elite," Prigozhin, who has harshly criticized the Defense Ministry and is seen as a foe of relative liberals in Russia's ruling circles, said in the November 11 post on Telegram. "Because prisoners are ordinary men of the plow who have at some point been unlucky in life — this is why they responded so massively as volunteers."
Wagner has since stopped recruiting inmates, while the Defense Ministry has itself reportedly begun in its own recruiting campaign in Russian penitentiaries.
Last week, Prigozhin said his troops along with all of the Russian forces involved in the fierce monthslong fight to take the eastern Ukrainian city of Bakhmut are suffering from shortages of ammunition.
Several countries have recognized Wagner as a terrorist organization.
This week, Russia's parliament approved a bill that expanded penalties for those considered to have discredited Russia's troops to include comments about mercenary groups and volunteers fighting in Ukraine.
Authorities have used the laws to hand down lengthy jail sentences to longtime Kremlin critics.
With reporting by RFE/RL