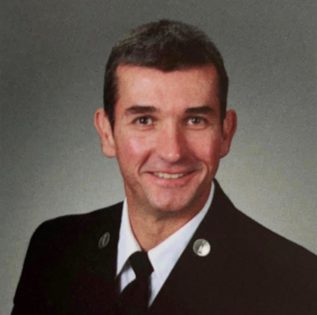 Air Force Veteran, Medic served for 27 years. As a medic, he saved many lives. His lost his latest battle with cancer.
Lionhearted.org reports the fight to have help to pay for his medical bills.

Jerry who was diagnosed with mesothelioma August 10th, 2018. He started his career as a firefighter in the Air force. Then, after departing his military service, he worked as a medic in Eastern Washington and Idaho. From there, he moved to Cottage Grove Oregon as a Fire Medic where he spent 8 years. Jerry now works as a Medic Lieutenant on one of the Fireboats for Portland Fire and Rescue and is a well respected veteran of this department for the past 19 years.

The news of Jerry's cancer was devastating to his family and the Portland Fire and Rescue department. Mesothelioma was not considered presumptive so time off and bills were originally his responsibility. Several fundraisers were started to assist with medical expenses that the city and his insurance would not cover. Jerry was forced to seek alternative methods of treatment and endured multiple tests for which he was responsible for payment.

Local 43, our representative Union, fought Jerry's case and his cancer is now considered a line of duty event. This is good for the fact that many of his medical expenses will be covered. Due to the nature of his cancer being so rare, only 1,200 cases per year in recent statistics, treatment and results vary.