An Afghan soldier who fled the Taliban and trekked through nearly a dozen countries before being arrested at the Texas-Mexico border has been granted asylum, allowing him to remain in the United States, his brother said.
READ MORE about Abdul Wasi Safi and his long ordeal.
Abdul Wasi Safi, 27, crossed multiple continents trying to escape the Taliban's revenge, only to be arrested in Texas and charged with entering the U.S. illegally.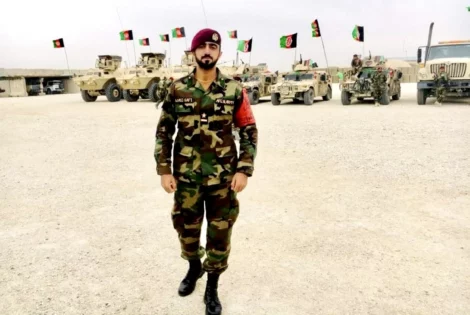 An intelligence officer for the Afghan National Security Forces, Wasi Safi made his way to Brazil last year, and embarked on a months-long journey to reach the U.S., traveling on foot and by boat through raging rivers and dense jungle. 
At the U.S.-Mexico border near Eagle Pass, Texas, Wasi Safi was arrested in September 2022 and spent several months in detention before being freed following intervention by lawyers and lawmakers.
Nearly two dozen veterans groups had pleaded with the White House to intervene on his behalf. He now lives with his brother in Houston.