Note from publisher Susan Katz Keating: Today marks the second installment of a new development at Soldier of Fortune: the addition of an Advisory Committee. The members are people I trust and admire, and who I have known over the years. I think of them as SOF's very own Magnificent Seven. They all are veterans who have made significant marks in the military milieu. They are doers and thinkers, and much respected. Today: meet legendary CIA shadow warrior Ric Prado.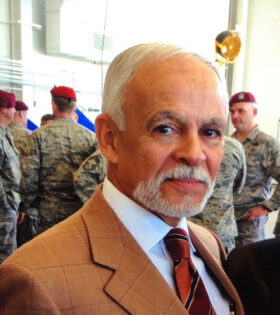 These days I rarely meet people who know about Nicaragua's Miskito people, who I encountered in my earliest days with Soldier of Fortune. But Ric Prado actually worked with them, and knows who they are and what they did in order to pursue freedom. That's no surprise. In his long career as a CIA shadow warrior, Prado worked not only with Miskitos, but also with anti-Sandinista Contras, and with others in Peru, the Philippines, Korea, and points around the globe. He spent 25 years in the CIA, where he served during the Cold War and in the age of terrorism. Among his many positions, he was Deputy Chief of Station and co-founding member of the Bin Laden Task Force.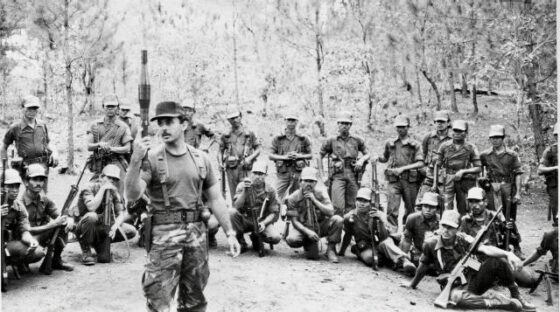 Prado wrote about some of his missions in a bestselling memoir, Black Ops: The Life of a CIA Shadow Warrior. The book offers a rare and intriguing glimpse into his part in America's covert operations since the Vietnam War.
Author Annie Jacobsen writes about Prado: "He reminds me of an ancient warrior-poet, the kind who reads haiku before going into battle with a very sharp sword."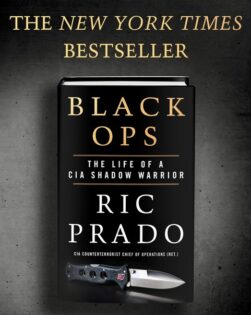 Born in Cuba, Prado and his family fled to the United States in the midst of the Castro revolution.
"I witnessed more than my share of combat and death in my hometown of Manicaragua," Prado wrote last year in a letter to librarians. "In April 1962, when I was ten years old, I came to the U.S. as a legal refugee via the Catholic Church's 'Peter Pan' program, which placed me in an orphanage in Colorado. I spoke no English and the very scale and vastness of Colorado after life on an island was like watching a Disney movie."
He soon was joined by his family, and grew up to love the United States.
Prado became a medic, and was an Air Force pararescueman among other elite lines of work. He joined the CIA in a section that, he said, "carried out the more kinetic stuff."
Prado was the subject of a riveting documentary that traces his career and also highlights the intense drama of covert operations.
I am delighted that he is on the Soldier of Fortune Advisory Committee. Welcome, Ric!
Learn more about Ric Prado on his website, and by reading Black Ops: The Life of a CIA Shadow Warrior.