By Greg Chabot
Back in April of 2017 I was just getting started as a wet behind the ears writer here at SOF. I published my first gun review about the XDM .45, which was well received by readers. Feeling cocky, I asked RKB if he had any contacts willing to take a chance and send me a product to review. A few days later he contacted me with a point of contact at Springfield Armory.
I contacted SA and they took all my information, including my credit card, and said a test gun was heading my way. My local shop called me and off I went to pick up the test weapon. A 1911 from their Loaded series, the MC Operator. 
My initial review went well. The weapon ran flawlessly and met my standards for a defensive handgun. As the return date approached, I decided to keep it and have been shooting it regularly for the past five years. Unlike most gun writers, I like to publish updates on weapons that I have shot for a few years and put a good round count through. Too many writers shoot 200 rounds and give it high praise. This is a disservice to the readers. I made a vow to be honest and help my readers make informed purchases. The honesty part has bitten me in the ass a few times. But hey, I'd rather write at SOF and be honest, than a phony at the mainstream publications. Enough said.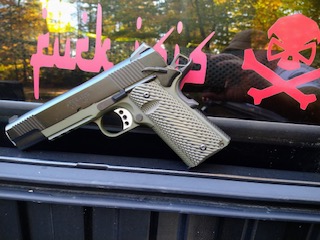 I just went over 7k rounds fired with the MC Operator, and it still going strong. Out of the box this weapon has been flawless regardless of ammo or magazines used. I have gotten this weapon hot enough to melt my holster and burn my hands. And it never malfunctioned no matter how dirty it got.  Which is a testament to Springfields quality. The trigger is just as crisp as the day I got it, getting smoother with use. Slide to frame fit and barrel lockup are tight with no slop or excessive movement. Accuracy is outstanding if I do my part. I have noticed no degradation in accuracy due to bushing wear. 
The only modifications I have made, was switching to a Wilson Combat flat wire kit when it was time to change the recoil spring. I have replaced the firing pin spring as part of regular maintenance. The tritium in the night sights is still bright and visible. Cosmetically, the finish has held up well with some minor wear on the accessory rail and slide – from real use, unlike the phonies who pay to get fake wear on their "Gucci" guns. Internally the MC Operator has wear on the frame rails and other contact points. This is normal wear; no peening or cracking detected on the frame or slide.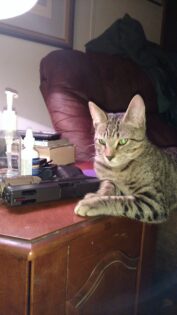 I have zero regrets buying this fine weapon. It is robust and reliable, and I completely trust my life to this weapon. That is a statement I do not use lightly in my writing. I've shot quite a few 1911s in my life, and the MC Operator is the best production 1911 I have ever owned or shot. The only other 1911 that has been this reliable is a semi-custom Wilson CQB that I have 25k through without any issues.
Unfortunately, this model with the Octo-grip is no longer available. The version with the Pachmayr grips is available. I have no doubt it is built with the same care and quality as other models in the loaded series at Springfield Armory. If you are in the market for a 1911, take the time to check out the MC Operator.