An American multi-purpose canine (MPC) Belgian Malinois was honored for serving four tours of duty with the U.S. Marine Corps and performing at the highest standard. 
Shimanski was deployed to Jordan, Afghanistan, Iraq, and Somalia during his seven-year career and received the Animals in War and Peace Medal of Bravery for his service, an award created in 2019 to honour service animals who have gone above and beyond the call of duty.
READ MORE about a military dog's deadly mission
Retired Marine Special Operations Command (MARSOC) MPC Shimanski was honoured during the third annual Animals in War and Peace Medal Ceremony in Washington DC, alongside other animal heroes.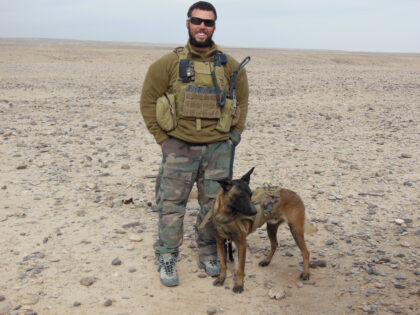 MPC Shimanski was trained to detect explosives while under fire by his handler, retired Marine Staff Sergeant Brandon Marquez, who later adopted him.
During one of the dog's tours in Sangin, Afghanistan, Shimanski and his handler were part of a team who reached and help evacuate a fatally wounded teammate while under heavy direct fire.
Shimanski, his handler, and two other members of the unit rushed to the point of injury. Under extremely heavy enemy direct and indirect fire, regardless of his own safety, MPC Shimanski exited the vehicle with his handler to begin establishing a safe path to their wounded teammate and the surrounding area. The team cleared two hasty helicopter landing zones to evacuate their team member. MPC Shimanski preformed to the highest standard, under gravely dangerous conditions, without error.
Shimanski was later deployed with SSgt Marquez to Jordan in July 2015 for a training mission. The only US canine in the country, he set the standard of canine capabilities for his Jordanian counterparts.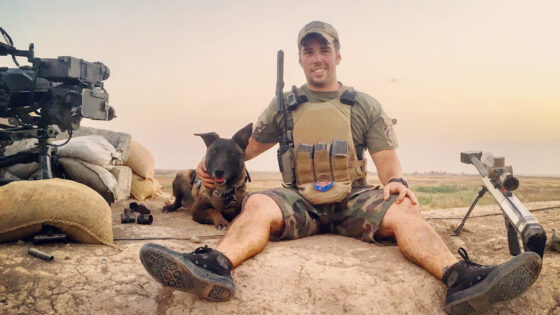 Shimanski detected explosive materials, performed team protection, and tracked the movements of different people in training and combat.
He received the bravery medal from members of Congress for his service, sacrifice, and unwavering courage during his time in the United States Marines Corps.
Twelve-year-old Shimanski retired in October 2018 and now lives with SSgt Marquez and his family in central Florida.
Medals were awarded to five other animals during the ceremony, including police dog K9 Jafar, horse Sergeant York and, posthumously, to Mocker, a First World War homing pigeon.